Recycled Rubber Edging - Flexi Curve Roman Stone 1.22m


Only £12.99

Recycled Rubber Edging - Flexi Curve Rockwall 1.22m


Only £9.99

Gardman Easy Fence Lawn Edging 0.2m high x 3m long


Only £8.99

Gardman Gothic Arch


Now £29.99

Fuchsia FSC Fir Garden Arch


Only £69.99

Greenfingers Harrington Steel Arch


Only £12.99

Ellister Quarter Round Etagere



Only £14.99

Terra Folding 3 Tier FSC Wooden Etagere


Only £14.99

Four Seasons Vintage 3 Tier Ladder Shelving Planter


Now £34.99

Ellister Arch Garden Mirror


Only £34.99

Parallax Garden Mirrors


From £69.99

Ellister Rustic Arch Garden Mirror


Only £39.99

Gemini Wind Spinner with Solar Light - 130cm


Now £18.99

Silhouette Tree wall art with 12 LED lights


Now £14.99

Smart Solar Ornamental Metal Peacock Solar Light


Now £22.99

Metal Tractor Planter
- 44cm Width


Now £18.99

FSC Fir Herb Wheel



Now £34.99

Owl with Flower Pot
- 32.5cm Height


Now £14.99

Smart Garden Shepherds Crook Crackle Globe Solar Lanterns
- Set of 2


Now £14.99

Verdigris Solar Post Light
- 90cm Height



Now £9.99

Smart Garden Crystal Glass Solar Stake Lights
- Set of 4


Now £13.99
Garden Product Reviews
Fit for purpose
posted on 24/08/2016
Ideal weighty product suitable for my needs. assembled in minutes and does the job....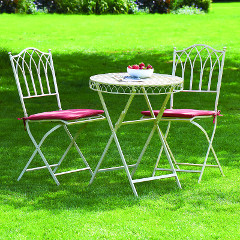 Our Price: £114.99
Elegant and practical
posted on 24/08/2016
My table and chairs have been admired many times now by neighbours. They are on my first floor balcony overlooking the r...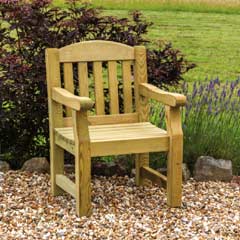 Our Price: £119.99
Fantastic Quality, Value & Service, An Absolute Pleasure To Deal With
posted on 24/08/2016
This product is simply the best value combined with excellent quality. The whole process from ordering online to deliver... Our Price: £39.99
Good for the price
posted on 25/08/2016
I am going to sand the wood before I assemble this product as I feel that it is too rough to be used as it is (a commen...