Everedge Garden Edging



From £23.39

Recycled Rubber Edging - Border Bricks 1.2m


Only £9.99

Terra Willow Hurdle Lawn Edging - Woven Design 1m


Only £5.99

Terra FSC Fir Rectangular Raised Bed - Large


Now £34.99

Haxnicks Instant Raised Bed Patio Planter 1m x 1m


Now £8.99

Gardman FSC Heavy Duty Raised Bed


Only £24.99

Smart Solar Natural Slate Tiered Fountain Solar Water Feature


Now £89.99

Smart Solar Fairy Leaf Fountain Water Feature


Now £69.99

Smart Solar Tree Trunk Bird Bath



Now £99.99

Ellister Quarter Round Etagere



Now £9.99

Ellister Premier 3-Tier Etagere



Now £22.99

Fallen Fruits FSC Pine Stepped Plant Stand


Now £45.99

Bluebell Solar Flowers
- 2 Pack


Now £22.99

Sunflare Solar Optic Fibre Stake Set of 2


Only £5.99

Cole and Bright 3 Solar LED Branch Lights


Now £14.99

Smart Solar Ornamental Metal Duck Solar Light


Now £19.99

Smart Garden Heron Solar Light - 81cm


Now £26.99

Filigree Snail
Small - Large


From £3.99

Kingfisher Vintage Floral Clock and Thermometer - 12cm


Now £14.99

Gardman Roman Numeral Clock
- 34cm


Now £13.99

Gardman LED Night Glow Garden Clock - 45cm


Now £36.99

Design Toscano- Fredric The Little Fisherman of Avignon Garden Sculpture


Only £29.99

Design Toscano Ashes The Gothic Gargoyle Garden Statue



Now £32.99

Design Toscano Twinkle Toes Fairy Garden Statue



Now £59.99
Garden Product Reviews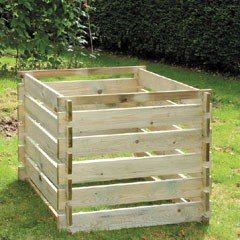 Our Price: £24.99
Altogether great
posted on 21/07/2016
Very speedy service, great product, good value. Very happy indeed!...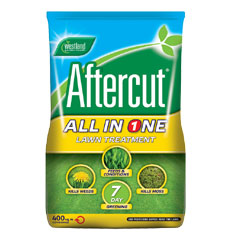 ON SALE: £16.99
Delivered so very quickly - thank you!
posted on 22/07/2016
Too early to say if it is working just yet, but an established product with a 'growing' reputation is nearly always buil...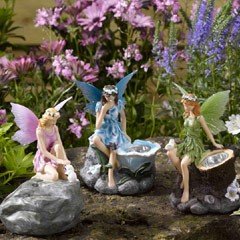 Our Price: £17.99
magical
posted on 22/07/2016
These little fairies look stunning in the garden and are real eye catchers during the day and night. They shine a bright...
very comfortable
posted on 22/07/2016
I bought 2 of these based on reviews. I am very happy with them, they are very comfortable BUT be careful if you're havi...